Wearing
hair long for men
has always been a symbol of rebellion – from the Beatles to Guns'n'Roses and Johnny Depp today. That's why professional work-appropriate haircuts for men are short (until you're the boss).
You can have a haircut that fits into corporate culture that is also
stylish and cool
after hours. Here's how to rock
cool short haircuts for men for work
.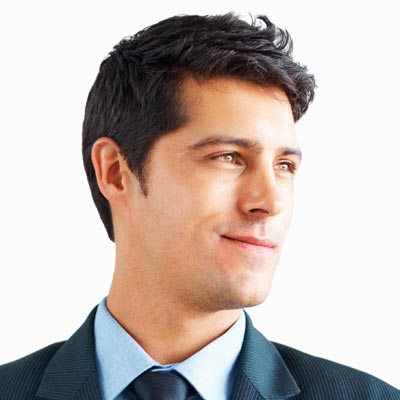 The gist of all mens hair is short around the sides and back and
longer on top
. As long as the neck and sideburn areas are neatly groomed, you can pretty much do what you want. Here the top is worn a few inches long on the top, which works well for the thick and wavy hair.
Styled casually for daytime, try adding some
spikes
at night, embracing natural hair texture, or going for the mens hairstyle trend of 2012 and slicking hair back. Whether you're going to the hottest food truck or a black tie event,
slicked back hair
looks great everywhere.