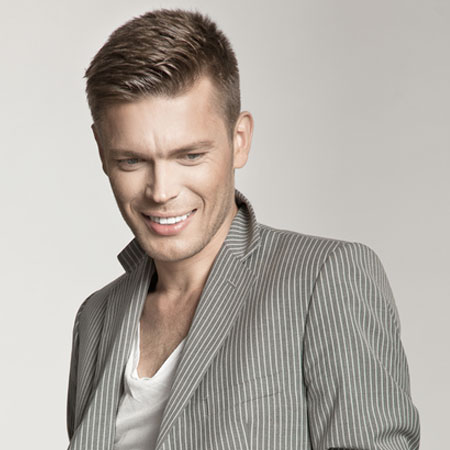 A version of the
crew cut hairstyle
, the Ivy League is a slightly
longer version
that offers more styling options. This short Ivy League haircut is parted and brushed back on a slight angle. This cut, made popular at East Coast prep schools in the early 1900s retains its popularity today.
You've seen this variations of this preppy haircut on Anderson Cooper, Justin Timberlake, and Matt Damon. Around the sides and back of the head, hair is tapered towards the nape of the neck and can be cut medium, short, or somewhere in between. More a modern twist, try the
undercut
.
The Ivy League haircut was traditionally groomed with butch wax, which would freeze in cold weather and was also flammable. Check out the
hair products
page for some ice and flame-free recommendations.