Is your thick hair taking too much time to style? To look great with minimal styling time, it's best to cut hair very short. The best haircuts for men with thick hair make the most of this asset but don't make extra work for you.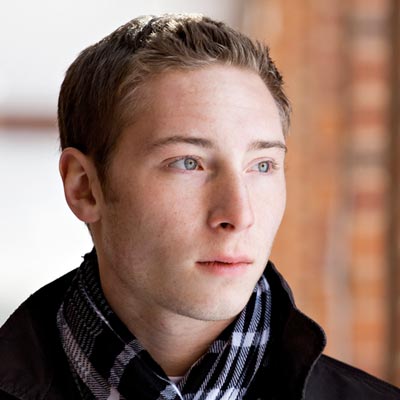 This very short haircut (just a little longer than a crewcut) is cut very close around the sides and back with earlobe length side burns. The top is about an inch long, a length that tames any type of hair type, including wavy and curly.
Here, the look is styled with a light pomade to add height, hold, and a touch of shine. This cut also works when you're too busy or just don't want to style hair. Just towel dry hair, run your fingers or a comb through it, and you're good to go. As long as the cut is trimmed every 4-8 weeks and hair will fall into place without any work.