Beyond the buzzcut there are options that look cool and casual. This very short hair is a no mainteneance haircut (other than barber visits or DIV head shaves) with no trace of military influence.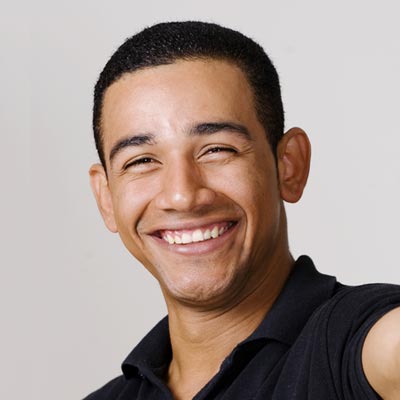 Rather than shaving ultra close to the skin, go a few numbers up with the clippers (number 2 or 3 blade Very Short Hair for 1/4″ or 3/8″ length hair). At this length, a skilled barber can even sculpt hair to create a flattering profile.
This is the perfect cut for a physically active guy with a busy lifestyle. You look professional, are always ready to work out, and are ready for what's next straight out of the shower.
At the back, ask for (or shave yourself) into a fade or tapered neck for a natural hairline that grows out clean.